At NaarCuracao, we get many inquiries for a reliable and cheap local car rental in Curacao. We have selected a local car rental on Curacao that we would like to recommend to rent a car.
Free quotation without any obligation
Request now a simple, no-obligation quotation for a rental car on Curacao. You will be informed within 24 hours whether the car is available and what the exact cost will be.
Nice modern cars, well maintained
Minimum age for drivers 18 yr. old
Better price with better service
Good to know: a deposit of NAF 500 (US$ 280) is required, which of course you get back in full when you return the car cleanly.
Curacao rental car – Compact
Kia Picanto, Hyundai i10 or similar model
A great budget car for if you want to drive on Curacao with up to 2 people (or a young family). Fully equipped and still a cheap rental car on Curacao. Perfect for when you want to have a car at your disposal for short trips and won't be driving much else.
Manual or Automatic
4 seats + 1 suitcase
NAF 65 per day (US$ 35), deposit NAF 500 (US$ 280)
Rental car on Curacao – Sedan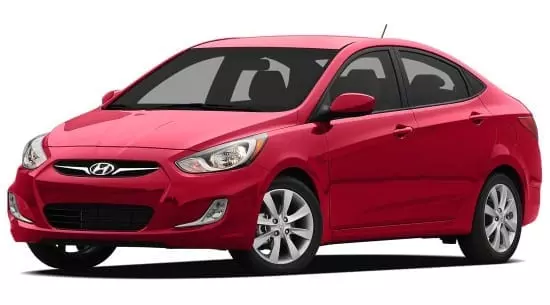 Hyundai Accent or similar model
Just a little more car for your money. The back seat easily fits 3 children side by side and you drive more comfortably than in a Compact model. Affordable family car, obviously in 4-door version.
Automatic
4 to 5 seats + 4 suitcases
NAF 85 per day (US$ 48), deposit NAF 500 (US$ 280)
Curacao rental car – SUV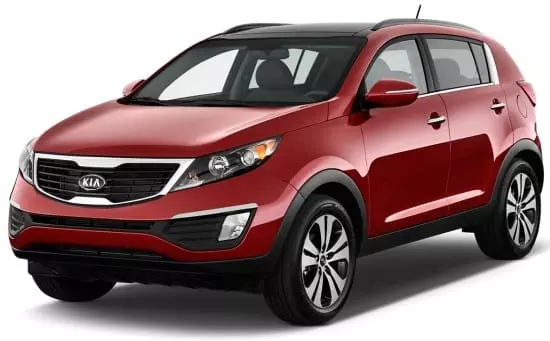 Kia Sportage or similar model
For when you want to drive sporty yet luxurious on Curacao. Of course, extra pleasant when driving on Curacao's sometimes less well-maintained roads. Plenty of space, not for nothing is this type of car the most sold to the residents of Curacao.
Automatic
5 seats + 5 suitcases
NAF 125 per day (US$ 70), deposit NAF 500 (US$ 280)
Transfer airport Hato
It is prohibited by law for local car rentals in Curacao to deliver or take back the rental car at Hato Airport. For a transfer from Hato airport to your accommodation (or just from your accommodation to the airport for your return flight) we recommend Norwin. This always cheerful cab driver is reliable and customer-friendly. With his nice, spacious bus (up to 10 people with luggage) he will take you safely and quickly to your accommodation. For each district, Norwin uses a price set by the government, so there can be no ambiguity about that either.
Rental car insurance
One of the most important aspects to look at when renting a car in Curacao is how the rental car is insured. Of course, if you suffer a collision or other damage, you don't want to have to deal with all sorts of extra costs and a lot of hassle. That's why we are very clear about this: every car rented via NaarCuracao.com is always properly insured. By default, you rent the car WA insured, and if you want even more security you can insure the rental car All-Risk for only NAF 15 per day extra.
Rental car at Hato airport
If you really want to pick up your rental car at Hato Airport, you can only go to the big car rentals. Only they are allowed to deliver their rental cars to the airport grounds. For this, you can arrange your rental car via Sunny Cars. That's a reliable international car rental, with neat cars at a fair price.
Deposit/Excess with your rental car
Another thing to consider with car rental is the deposit. This amounts to NAF 500. The deposit is the car rental's assurance that you will return the car cleanly at the end of the rental. In addition, it is also your Excess: if you drive damage, you lose (part of) the deposit. But those are the exceptional cases. The traffic in Curacao is much more relaxed than you might be used to back home, so the chances of driving damage are also much lower. And if you return the rental car without damage, you will of course also receive a full refund of the deposit/Excess.
Tip: Pay deposit by credit card
One tip we like to give you for paying the deposit with your rental car: if possible, pay the deposit with a credit card. It is not mandatory, but it brings a lot of convenience. This is because then you do not actually pay, only a reservation is made on your credit card for the amount of the deposit. So with that, the deposit is not directly settled with you. If you return the car damage-free afterwards, the car rental will let the reservation lapse and therefore no refund is required. Much less hassle and, not unimportantly, the deposit does not impact your vacation budget.
> Apply for a credit card
Young drivers
With the major international car rentals, it is not possible to rent a car as a young driver (under 23 yrs.). The local car rental we work with understands that even the younger tourist on Curaçao cannot live without a car. Hence, they do make it possible for young drivers to rent a car. You do have a slightly increased deposit with this, but of course you get it back in full if you return the car damage-free afterwards.
Selection criteria local car rental
The local car rental company we work with was not chosen lightly. They meet a number of criteria that we consider important in car rentals:
Cars are tiptop: neatly maintained, neatly cleaned and no inconveniences.
24×7 roadside assistance available
Standard well insured
Second driver co-insured for free.
Unlimited mileage at no additional cost.
Payment by credit card is possible, but not required.
English-speaking management
You will be picked up from your accommodation and brought to your rental car free of charge
Clear terms and conditions without 'fine print'
Considerations for car rental on Curacao
What should you pay attention to when renting a car in Curacao? We list the tips for you:
Absolute must: air conditioning! Of course you can open the windows, but the warm wind on Curacao usually does not bring cooling.
You won't make many miles on Curacao. Within two hours you can have driven around the whole island, and the daily drives to beaches and restaurants are often no more than a 15-minute drive, too.
A navigation system like a TomTom (in Curacao they have the WaraWara) is actually not necessary. Anyway, you will soon know your way around, and there are good offline navigation apps for on your smartphone (e.g. MapFactor Navigator for Android, or the offline version of Google Maps). So this is where you can save money. Just be aware that you need to download a relatively large amount of data beforehand, please do so via wifi.
Driving on Curacao is fairly relaxed. There are a few traffic (behavior) rules that are slightly different from what you are used to in the Netherlands, but you will quickly adapt. Go with the (easy) flow! Read more about driving on Curacao here.
In Curacao, you will rarely see a car with a manual transmission. Almost all cars have an automatic transmission. If you still really want a rental car with a manual transmission, there are of course options for that.
Gasoline is cheap and-as already reported-you probably won't drive very many miles. So for the cost of the rental car, fuel efficiency is not a factor to consider very much.
6 reasons to rent a car on Curacao
If you have booked a vacation, it is always a question that comes to your mind sooner or later: "Should we still rent a car?" => YES! is then our advice. If you really want to fully enjoy Curacao, you can't do without a rental car.
To begin with, Curacao's elongated coastal strip: most of the tourist addresses (beach, restaurants, accommodations) are scattered along the coast of Willemstad. From east to west, that's easily 20 minutes to half an hour by car (if traffic is cooperative), so that's not something you just walk in Caribbean temperatures.
At an average of 86 degrees, you don't want to walk more than necessary.
Even though you are in the middle of a tourist area (e.g. Jan Thiel or Punda/Pietermaai), you only have a limited supply of beach bars, restaurants and outdoor cafes within walking distance. If you don't want to be in the same place every time, then you have to go farther away.
If you want to go to tourist highlights outside Willemstad (e.g., the bays, Christoffelberg, Shete Boka, eating at Jaanchies, etc.) you can only get there by car.
Public transportation (large and small vans) are very unreliable in terms of route and driving times. Taxis are very pricey.
Unfortunately, it can also happen on Curacao that tourists are mugged on the street when they accidentally walk into the wrong neighborhood at night after dark. Then you better be safe in your rental car.
Why via NaarCuracao.com?
Easy payment with creditcard or PayPal
Lowest price; best service
Get a free quotation with a minute
Also fun to do: