Of course, the Discover Curacao bus tour didn't get this name out of the blue. A beautiful excursion where you will discover culture and history mainly in and around Willemstad.
Every Monday, from 10:00 a.m. to 5:00 p.m.
Beach, culture & nature
With Blue Curacao tasting
Complete tour in & around Willemstad
Most fun and entertaining bus tour around Willemstad
In the famous brightly colored bus
You will be picked up and dropped off
Incl. entrance fee at viewings
Incl. Blue Curacao tasting & lunch at Restaurant De Visserij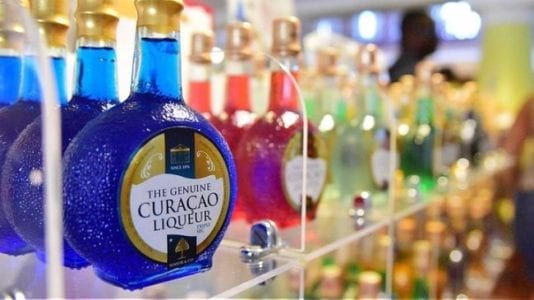 Rate
You do this super fun bus tour for just US$ 60 p.p. When booking only a deposit of US$ 12 p.p. Children (4-12 yr.) can already join for US$ 40 (deposit US$ 8 p.p.).
What the tour looks like
We first drive through Willemstad's historic downtown and the old Jewish neighborhood community of Scharloo, while our guide tells you all about our island. During this interesting tour, you will see beautiful monuments and UNESCO World Heritage sites. We stop to visit the Curacao liqueur distillery where we stay for about 25 minutes so you can walk around and see how the original Blue Curacao is made. Of course, you can also taste the different flavors. After this stop, we will drive through the Spanish Waters area on the east side of the island; this is a beautiful residential area on Spanish Waters Bay. On the way to the beach, we cross the Queen Juliana Bridge and stop at the Queen Emma pontoon bridge to take pictures. After this, it is time for a dip in the crystal clear sea water at Pirate Bay beach. We stay here for 3 hours to swim, snorkel or just relax on this beautiful beach. Here you also have the opportunity to have lunch at the beach bar or at the nearby fish-restaurant De Visserij
Why via NaarCuracao.com?
Official reseller
of this bus tour
When booking only
small down-payment
Lowest price,
best service
Also fun to do: