Looking for a Curacao transfer to or from Hato Airport that is reliable, clean and customer-friendly? Then you must book Norwin! With his big smile, he takes you where you want to go in his nice spacious bus.
Transfer Curacao: arrange it before arrival
When you arrive in Curacao after a flight of several hours, there's only one thing you need: to get to your accommodation as quickly and easily as possible. And if at all possible a in a relaxed way without too much detour and that you don't get the feeling that you just got that one transfer again that always overcharges the tourists.
For this reason alone, it is convenient to arrange your transfer in advance before arriving in Curacao. Nice to know that when you arrive, Norwin is already waiting for you.
Transfer on Curacao from and to Hato airport
Flat rate per destination
Spacious bus for 10 persons with luggage
The most friendly cab of Curacao!
Transportation from airport to accommodation
The Arrivals Hall of Hato Airport in Curacao is always a busy place. You've just finished a long flight, probably you are still feeling in a different time zone and in the meantime you have to look for a cab to take you to your accommodation. You deserve a better start of your vacation! Just arrange your transfer for Curacao in advance and Norwin will wait for you in the Arrivals Hall and take you directly to the air-conditioned bus.
It doesn't matter for the price; all Curacao cabs operate with government-set rates for transfers to and from Hato Airport.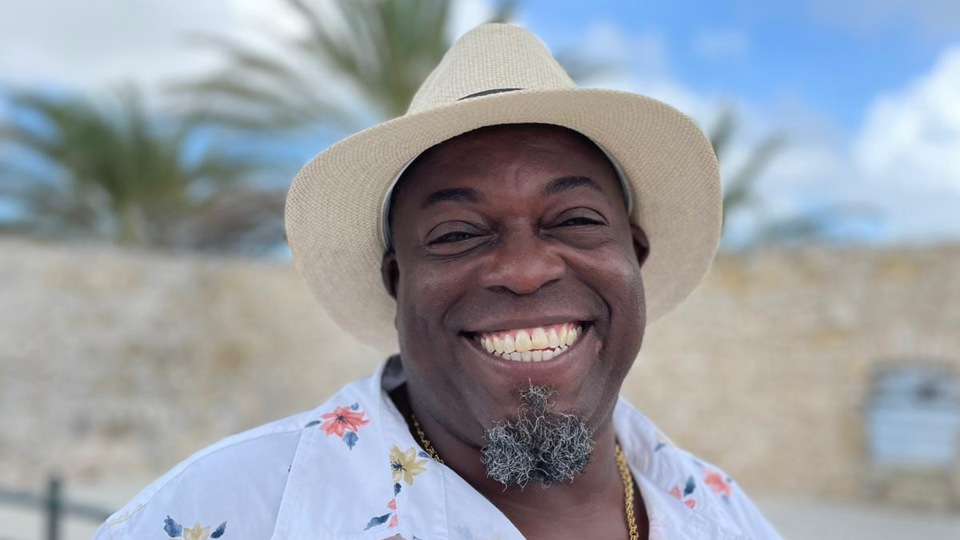 Reservations in advance are a must!
Norwin, with its beautiful and spacious cab van, is very popular for a transfer on Curacao. Because Norwin's bus is just a bit larger than average, it can also more easily carry larger groups of people: 10 persons can board without any problems, with luggage. But because of this, it is necessary to book in advance.
Tarif transfer Curacao
No need to shop around for the price of a transfer on Curacao: the Curaçao government has set the rates for transfers to/from Hato Airport.
As an indication, the rates of some popular destinations from Hato Airport.
Piscadera – Blue Bay => US$ 30
Grote Berg – Otrabanda => US$ 35
Punda – Pietermaai – Kunuku Aqua Resort => US$ 40
Marie Pampoen – Mambo – Coral Estate => US$ 45
Jan Thiel – Jan Sofat – Cas Grandi => US$ 55
Rates listed are for 1 to 4 people, between 06:00 and 23:00. For 5 persons or more, a surcharge of 25% per person applies (starting from the 5th person).
Between 23:00 and 06:00 the night rate applies where 25% extra is charged compared to the standard rate.
When booking a transfer, a deposit of US$ 5 per ride is charged. The remaining balance can be paid at Norwin's.
Norwin is at your service
After arriving in Curaçao, you wil quickly find Norwin. He will wait for you in the Arrivals Hall (with your name on a sign) and then he will quickly take you to the nicely chilled bus.
If Norwin is already booked for another ride, no problem. He will arrange a reliable colleague to pick you up and take you neatly to your accommodation.
Why via NaarCuracao.com?
Best service, best prices
Guaranteed always a cab for you!
.