This is a really fun tour! You see some of Curacao AND you make 3 snorkel stops: coral and shipwreck viewing, relaxing delightful lunch and a nice tour on Spanish Waters. And all that sailing on one of Curacao's largest catamarans.
Every Friday; 10:00 a.m. to 3:00 p.m.
Snorkeling tour along the South Coast
Departure from MOOD Beach
See plenty of coral and fish
Good to know: While snorkeling, you can quickly get sunburned from the sun on your back. Grease up!
What does the 3-in-1 Snorkel Tour look like
We really think this is the very best boat trip you can take at the moment. You don't get bored for a moment, see all kinds of things, delicious catering and an excellent length of time so you are not on the water all day.
Stop 1- Saba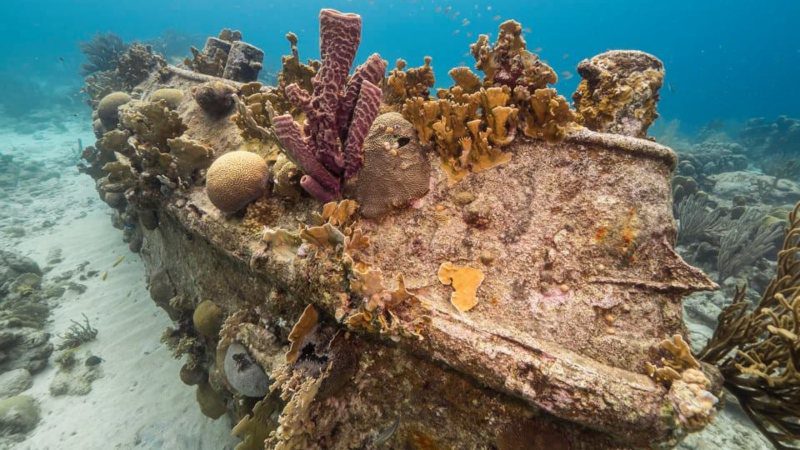 A great start to this tour: Soon after departure, you arrive at the first snorkeling stop. And a good one: at a depth of 12 meters lies the Saba shipwreck. One of the most popular dive sites near the coastline of Curacao. The boat is almost unrecognizable: the wheelhouse has fallen off the boat (is still next to it) and the whole boat is overgrown with coral and sponges. You can also see plenty of fish here.
Stop 2- Tugboat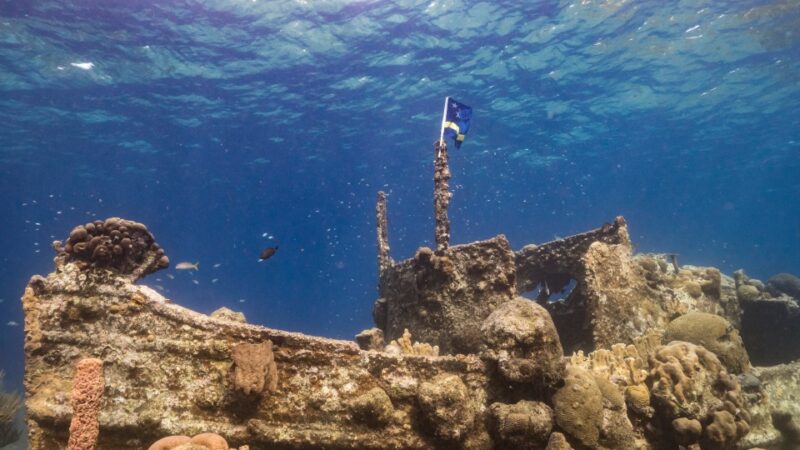 After the dolphins Meet & Greet it´s 5 minutes of sailing and you are at Stop 2, Tugboat. Probably the most famous snorkeling spot on Curacao. A sunken tug that is at about 23 ft. depth and where there are plenty of fish and coral to admire. The guide will also bring some bread to feed the fish, so you can actually disappear in a cloud of fish for a while. Fun for young & old! You will stay here for about half an hour before the catamaran moves on.
Stop 3- Caracas Bay
From Tugboat, it's a few minutes and you are already at Stop 3, Caracas Bay. A lovely bay where you can relax in the water or on the boat. Meanwhile, the crew will prepare a delicious lunch. Satay on the BBQ, salads, crackers and peanut sauce: feast!
Even after lunch, you'll have plenty of time to take a swim or laze about in the nets of the boat.
Spanish Waters
After all that snorkeling, you'll also want to see some of Curaçao's beautiful coastline. The boat sails around the Spanish Waters, where you can admire the nature and most beautiful houses of Curaçao. Then back to MOOD by sea. If the wind permits (it usually does), there will be a nice breeze and the crew will hoist the sails some more. A great ending to a wonderful tour!
Rate
You can already join this wonderful experience for US$ 110 p.p.; children 4 to 12 yrs. can board for as little as US$ 95 p.p. and children up to 3 yrs. may attend free of charge. At the time of booking only a downpayment of US$ 22 p.p.
Why book this trip via NaarCuracao.com?
At the time of booking only a deposit
Beste price, best service
The digital voucher gets you on board in no time