Beach hopping along the most beautiful beaches of Curacao with a fast rib boat. You will make at least 3 stops: at the Blue Room cave, snorkeling with turtles and the beautiful beach of Santa Martha. And of course an adrenaline rush from heavy engines blowing the boat across the water at about 100 mph!
It´s possible every Tuesday
Turtles & Blue Room
Adrenaline, beach hopping and nature viewing
Every Tuesday, departure 10:00 a.m., return 5:00 p.m.
Max. 10 passengers, quickly fully booked!
A trip on the Powerboat is not suitable for pregnant women or people with back and/or neck problems and is entirely at your own risk.
What the tour looks like
Even though a boat trip to Klein Curacao is Curacao's most booked excursion, this Westpoint beach hopping boat trip with the Powerboat is increasingly seen as Curacao's most beautiful boat trip. And we agree! One of the nice things about this trip is that you can help decide where to make a stop, in addition to the fixed stops already scheduled by the captain.
After disembarking you are right in the middle of the excursion because you can immediately see the famous hotspots of Curacao from the water. You will sail past Jan Thiel Beach, Mambo Beach, Punda and the St. Lawrence River. To get from St. Annabaai (Handelskade, Pontjesbrug) to Banda Abou you´ll go along Piscadera and Boca Sami, the countryside of Curacao where beautiful nature is abundant.
Certain stops on the West Point Beach Hopping Tour
Blue Room
The Blue Room is one of the places you´ll always make a stop during this West Point Beach Hopping tour. The Blue Room (Blue Room) is a cave known for the blue light shining into the cave. Very beautiful to see, and the cave is only accessible from the water, so snorkels on and go! Of course, someone from the Powerboat always goes into the Blue Room with you as a guide. It can be a bit exciting, especially if you have to go underwater for a while to get into the cave, but it always turns out to be worth it. Note: If the sea is too rough to snorkel into the Blue Room, an alternative is offered (snorkeling near a sunken ship)
Playa Piskado/Playa Grandi
The beach at Playa Grandi, popularly called Playa Piskado, is guaranteed a tourist hotspot. Because the fishermen here clean their fish and throw the leftovers into the sea, the large sea turtles come here throughout the day for a tasty snack. You´ll have a 100% guarantee of being able to see the sea turtles up close! Remember: DO NOT TOUCH the turtles and GIVE THEM SPACE!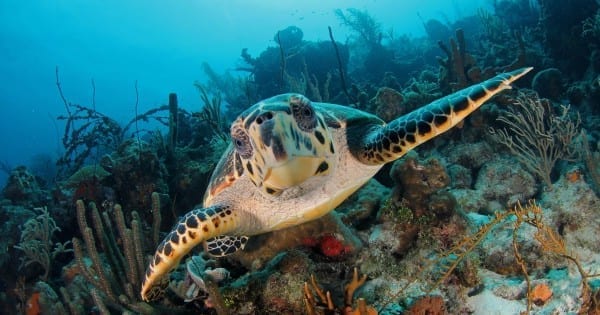 Santa Martha
Santa Martha is for many locals their favorite beach. This beautiful bay, beautifully situated with high rocks to the left and right, has almost no wave action, making it a very nice snorkeling spot. Especially near the rock formations you will see the most beautiful fish!
The lunch will also be offered here. BBQ & beachtime
No seasickness!
A big advantage of a trip on the Powerboat is that you skim almost straight across the water due to the speed, rather than bobbing back and forth on the swell as in other boats. As a result, there is almost no chance of getting seasick in the Powerboat.
If the sea is too rough or there are too few participants, the captain may decide that the trip will be canceled. By mutual agreement, a new date can be scheduled (if possible), or you will receive a full refund.
Rate & payment
You can join this cool Beach Hopping tour for US$ 180 p.p.; children 6 to 11 can join for as little as US$ 150. At reservation a deposit is required, US$ 36 p.p. (children US$ 30 p.p.). Included in this trip:
Going with fast RIB
tough boat, adrenaline guaranteed
BBQ lunch
incl. salads and fresh fruit
Use of snorkeling gear
snorkel and goggles
No seasickness
with a RIB no seasickness problems
Drinks
soft drinks & juices, beer & wine
Really nice trip
better trip than Klein Curacao!
Beach Hopping trip West Point
indication duration: 7 hours
Discover Curacao
at least 3 stops
Easy start
don't leave so early
Why book this trip via ToCuracao.com?
At the time of booking only a down payment
Lowest price; best service
Trustpilot 4.8 star rating