So much to do throughout the day at Sea Aquarium Park that it can be helpful if you can plan a bit in advance what you would like to see. See the daily program of Sea Aquarium Park Curacao here.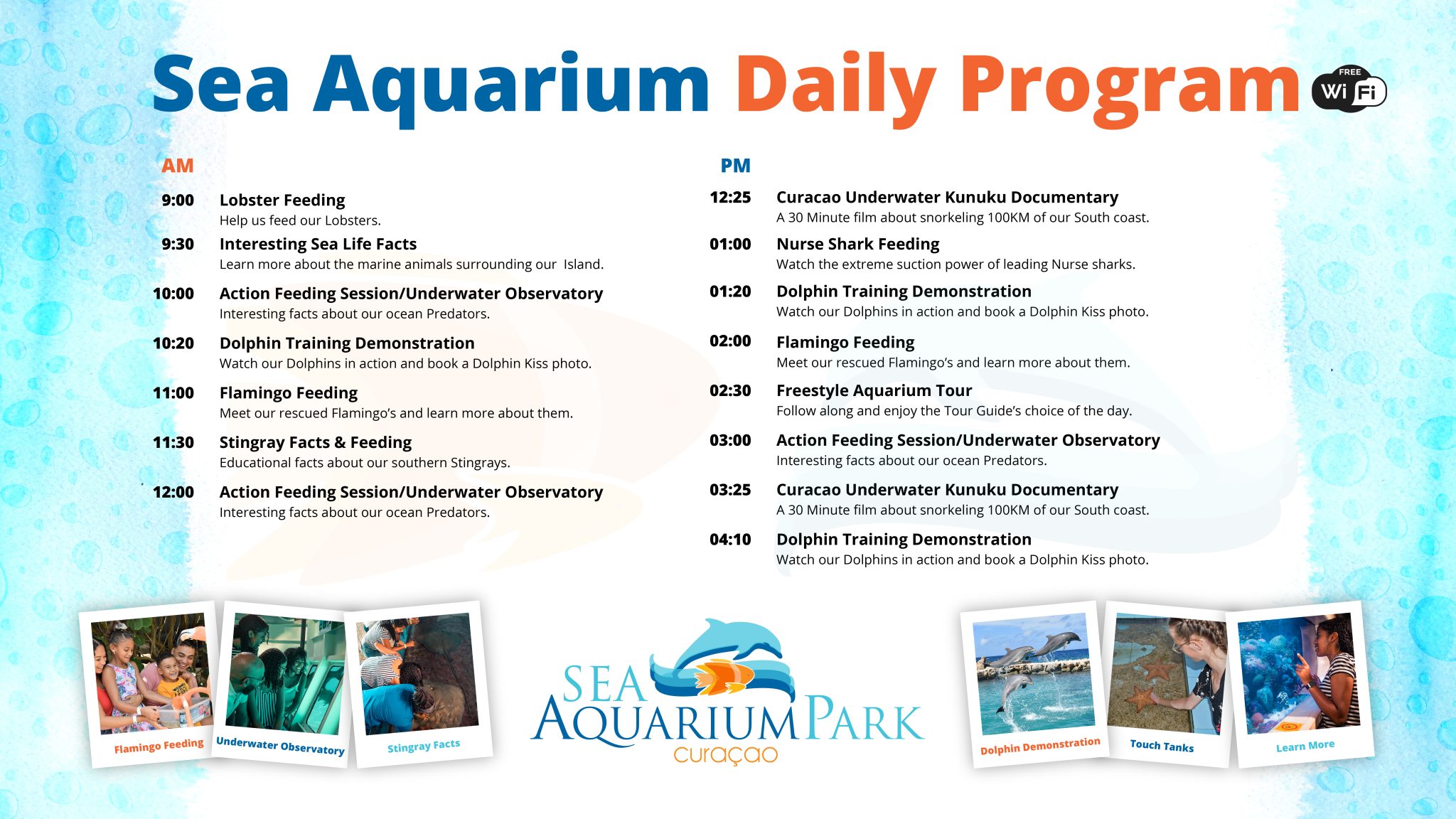 Dolphin Kiss
Not mentioned in the schedule but great fun to do: a Dolphin Kiss. You may then sit at the edge of the natural lagoon and a dolphin will come and give you a kiss. Of course, a nice photo will be taken of this.
You can get such a nice kiss from a dolphin for as little as US$ 15, but this cannot be booked in advance. You can arrange this during or just after the Dolphin Training Demonstration. Which is every day at 10:20, 13:20 and 16:10. Following that demonstration, you can get the Dolphin Kiss.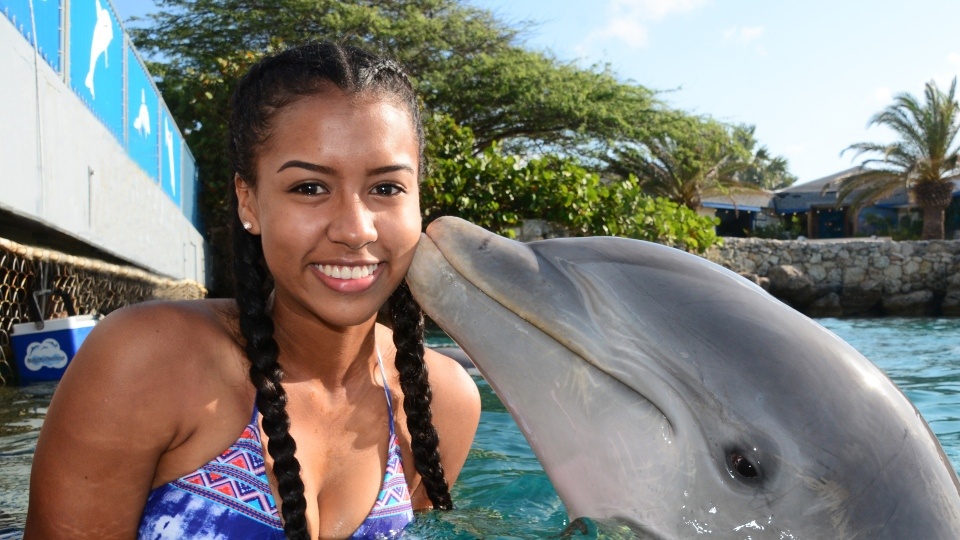 Sea Aquarium Park admission
Don't have a ticket to Sea Aquarium Park yet? You can arrange that quickly and simply here.
Dolphin activities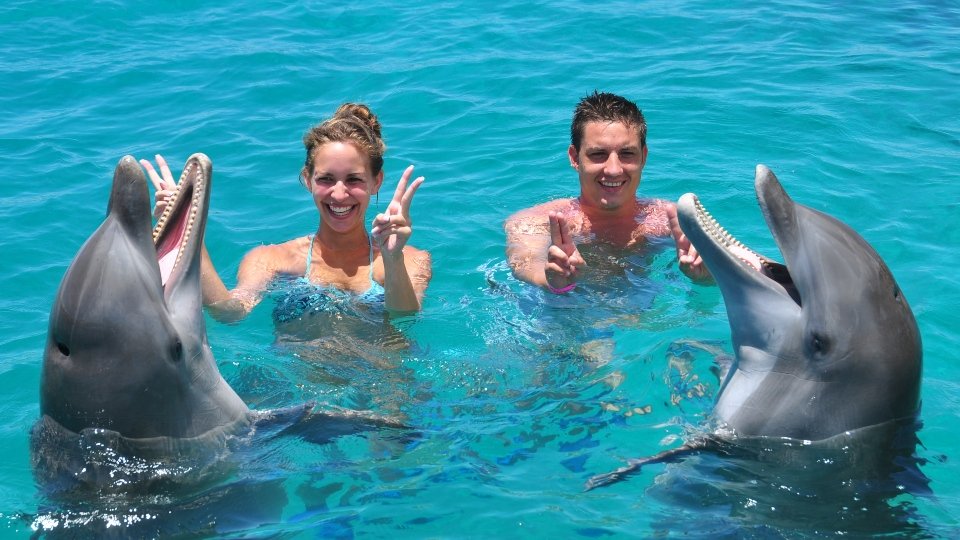 Dolphin Swim
Curaçao's most popular excursion: swimming with dolphins! In groups up to 6 people, you will be in the water with 2 dolphins for half an hour. You can do fun tricks with the dolphins, or you can have a relaxing swim around right next to the dolphin.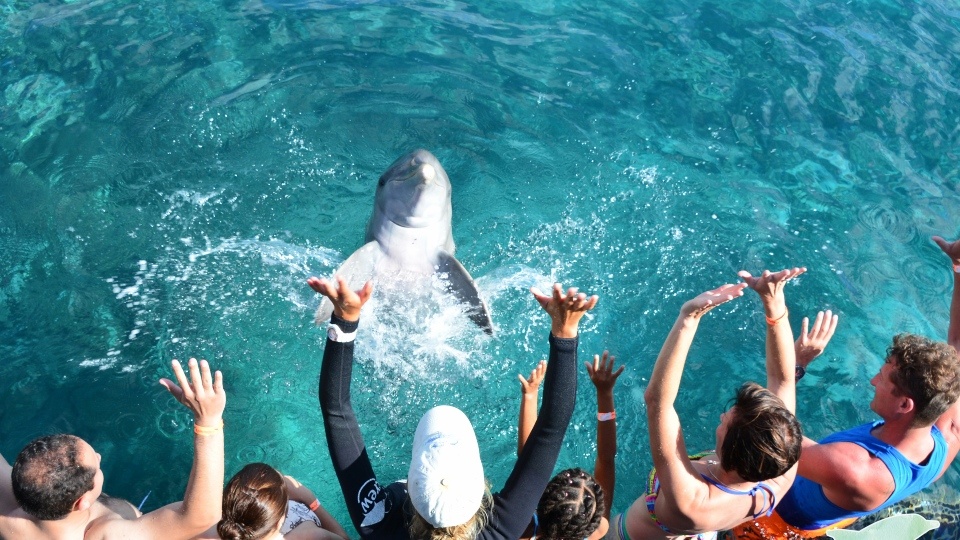 Dolphin Encounter
Great fun to do with small children is the Dolphin Encounter. You stand at the edge of the natural lagoon (up to about your hips in the water) and a dolphin joins your group to play with you. You will also get interesting explanations about the dolphins.
If you book any of the above Dolphin activities, it includes all-day admission to Sea Aquarium Park, regardless the time you are scheduled for the dolphin activity.