Curacao Marriott Beach Resort is Curacao's most luxurious beach resort. Everything is taken care of to perfection and with private beach, 2 swimming pools, 4 restaurants and 4 bars, you will "5-star enjoy" this resort.
Beach Resort with private beach
Curacao Marriott Beach Resort
Curacao Marriott Beach Resort is the most luxurious Caribbean resort in Curacao. Experience the best of 2 worlds: a lovely relaxed Caribbean atmosphere combined with the international Marriott label that stands for high quality and top service.
Location
The stunning resort is in a prime location. Right on a beautiful long beach with lovely soft white sand and, of course, luxurious lounge beds. The resort is centrally located on the west side of Willemstad: within minutes (by car) you are in the middle of the historic center of Willemstad. But if you go the other way, quickly you are on the road to the many beautiful bays along the southwest coast.
Plenty of luxury
The Curacao Marriott Beach Resort is considered the most luxurious beach resort in Curacao. The resort reopened in 2019 after 3 years of renovation, which is also well reflected in the results. Beautiful and spacious rooms, and gorgeous swimming pool with lovely sunbeds around it, upscale restaurants and stylish bars. A modern gym, a colorful kids club and also modern meeting rooms for a business visit.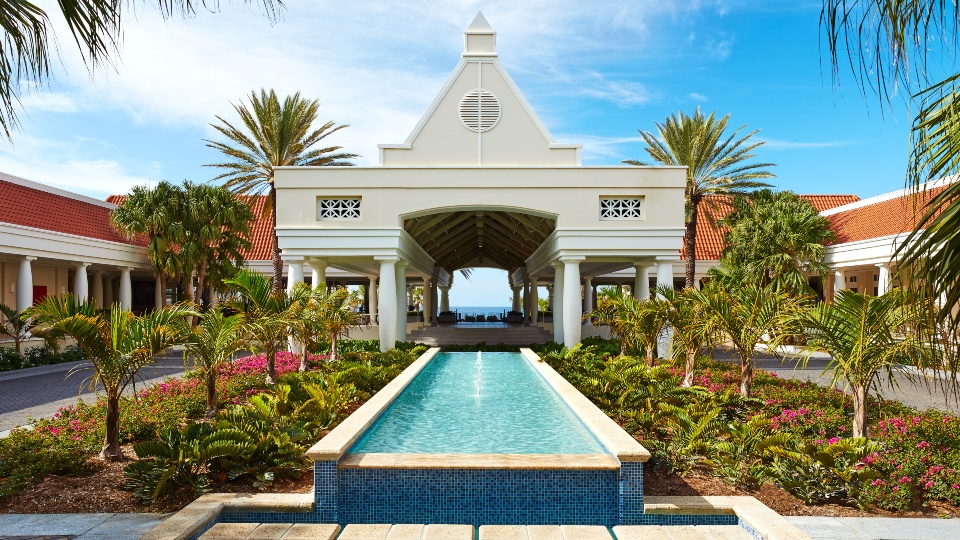 Swimming pools
Marriott has 2 wonderful swimming pools. The Main Pool is beautifully situated in line with the main entrance and surrounded by lovely sunbeds. Another beautiful pool is the Lap Pool, a "straightforward" pool for swimming laps. The Lap Pool is adult-only, so should you not feel like crowds of children for a while, this is a great place to hang out in peace. Of course, plenty of sun beds and umbrellas are also available at the Lap Pool, with stunning sea views.
Fitness center
If you really want to put your body to work, the fitness center is the place to be. Ample equipment is available for both cardio and strength training. Free for guests of the Curacao Marriott Beach Resort.
Want to work on your fitness in the outdoors? Right next to the resort is the runner track. A beautiful paved path along the sea for walking and running.
Location Curacao Marriott Beach Resort
The Marriott is ideally located: if you arrive at Hato Airport, a transfer will get you to the resort in 10 minutes. If you get in your rental car, you can be in the historic center of Willemstad within minutes at the world-famous Handelskade and Pontoon Bridge.
And yet, the Curacao Marriott Beach Resort is quietly located. All the peace and quiet of the resort, but if you're looking for entertainment, you quickly found that too. There are more than enough facilities not to have to leave the resort, but there is also plenty to do in the immediate area:
– Walking & jogging path: Right next to the hotel is a beautiful paved walking & jogging path. Here you can get some great exercise in the great outdoors.
– Piscadera Bay. For a cozy beach bar or Curacao's best seafood restaurant, you need only walk a few minutes to Piscadera Bay.
– World Trade Center Curacao: If you walk out of the resort gate and cross the road, you are immediately at World Trade Center Curacao. Major events are regularly held here, such as the famous Curacao North Sea Jazz Festival.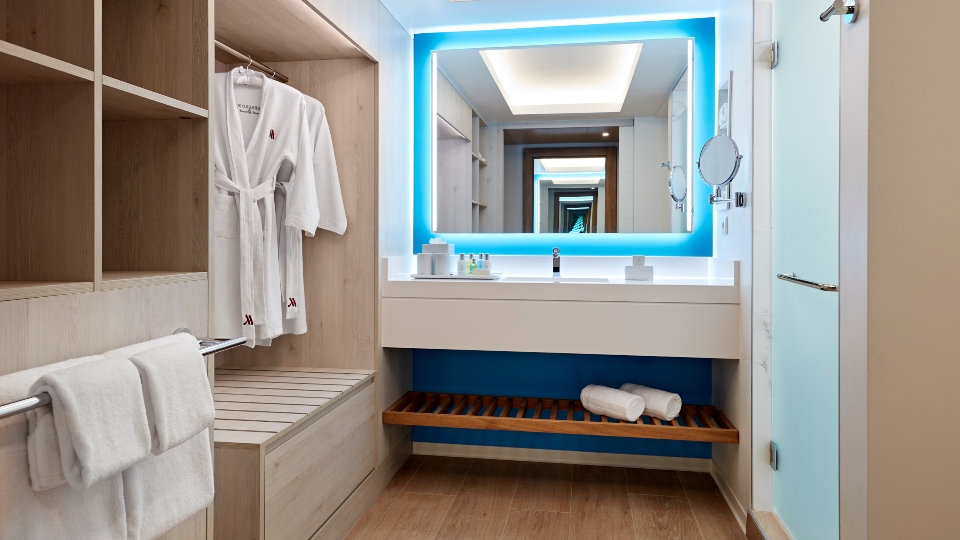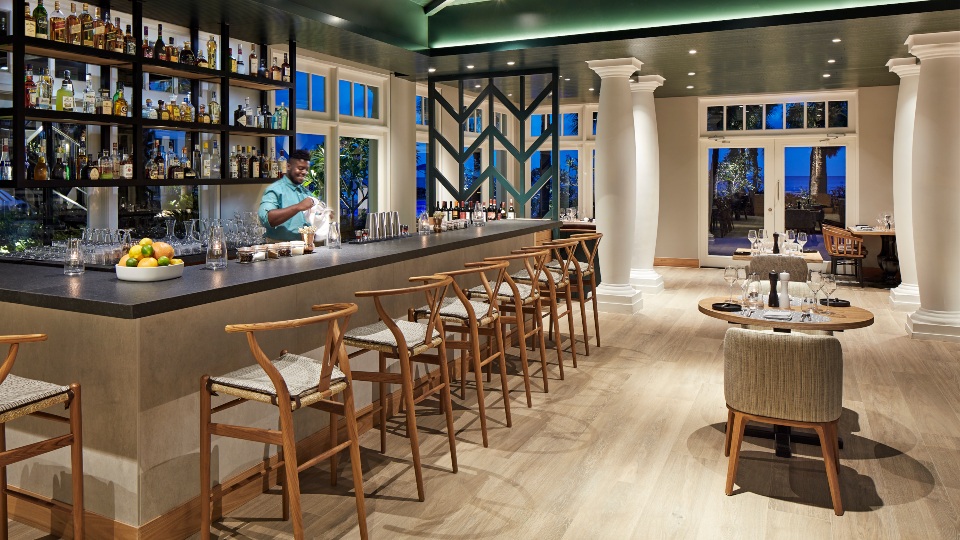 For whom
Curacao Marriott Beach Resort is for anyone who loves a luxury vacation. For those who want to recover in peace from all the hustle and bustle at home, but who also want to experience all that Curacao has to offer. For those who want to be culinary surprised, but also want to be sporty while on vacation. Families will have a great time at the Main Pool, but if you come without children you can also enjoy the adult-only Lap Pool in peace.
Rates and availability
Are you booking just the accommodation, or including airfare? A package tour unburdens you because a travel agent takes care of everything for you. But if you already have tickets or you want to combine your stay with a stay at another location, booking just the accommodation is obviously more convenient and economical.
Marriott Bonvoy app
If you're going to Curacao Marriott Beach Resort (or any other Marriott property anywhere), download the Marriott Bonvoy app on your phone. With this you obtain the necessary benefits and can save and spend points.
The app is available for Android and for iOS.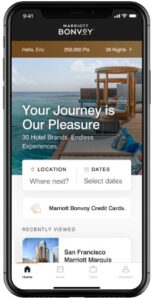 Check availability
If you consider this great resort for a relaxing vacation, please go to the Marriott website or check availability quickly via Booking.com.